Why are Toyota Tacomas So Expensive
Toyota Tacomas are among the most commonly used trucks in the world. Even though they're quite expensive, they're cheap to maintain, reliable, and have good value. These qualities make them highly demanded and rare.
If you've been asking, "why are Toyota Tacomas so expensive?" We've compiled a list of all the possible reasons they cost so much money and why the used Tacomas cost more money than the new ones.
Reasons why Toyota Tacoma is So Expensive!
Here are the ten major reasons why Toyota Tacomas are very expensive.
They have a Strong Value
The Toyota Tacoma is one of the vehicles that holds onto its value very well.
According to Consumer Reports, it only loses an initial value of 28% and holds onto 71.98% after its first five years of usage. This value retention ranks in the list of the top 20 vehicles with high resale value.
This great resale value is one of the reasons why Toyota Tacomas are so expensive compared to other vehicles that keep depreciating at a faster rate.
They are in High Demand
Tacomas are very popular trucks. But, currently, the Toyota company is finding it difficult to keep up with the high influx of demand for Tacomas.
Currently, North American car dealers are finding it hard to get the 2021 Toyota Tacoma. Plus, the production of the Toyota Tacoma has significantly slowed down, causing the price to spike.
This compact truck has a large and loyal customer base, which is the reason behind the frequent rise in demand since the microchip shortage, which may linger until the end of 2022.
Unfortunately, this shortage has caused a major setback for auto car dealers worldwide, especially Toyota automakers.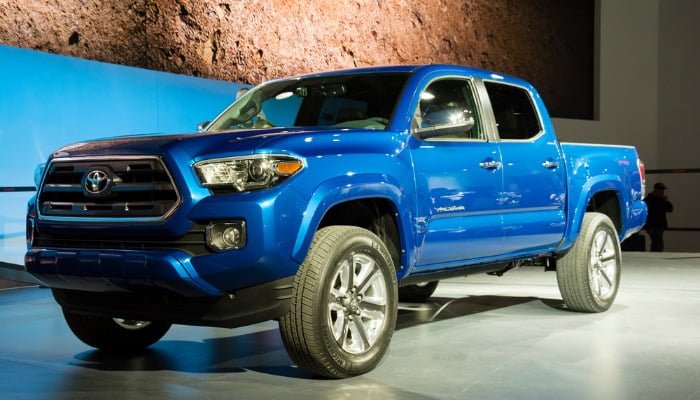 Legendary Reliability and Durability
Tacoma holds its reliability and durability in high value, causing the price to stay high.
However, research shows that the Tacomas are highly reliable trucks designed to comfortably and conveniently carry out off-roading traction and daily tasks.
Even with little maintenance, this vehicle runs up to 500,000 miles with little or no serious issues.
This reliability feature is enough to make people want to pay more for new or used Toyota Tacomas rather than pay for a truck that may not last for a long time.
They are Cheap to Maintain
As opposed to the high purchase price, Tacomas are relatively cheap to maintain. Therefore, their maintenance cost directly impacts the vehicle's value in the second-hand market.
Generally, the higher the future cost of maintenance of a vehicle, the higher its depreciation.
Averagely, the yearly maintenance cost is about $478. This cost is way lower than the average yearly repair cost of $653 for other trucks…
The cheap maintenance costs of Tacomas mean that their depreciation value is lesser than that of other trucks, thereby creating more demand in the automotive market.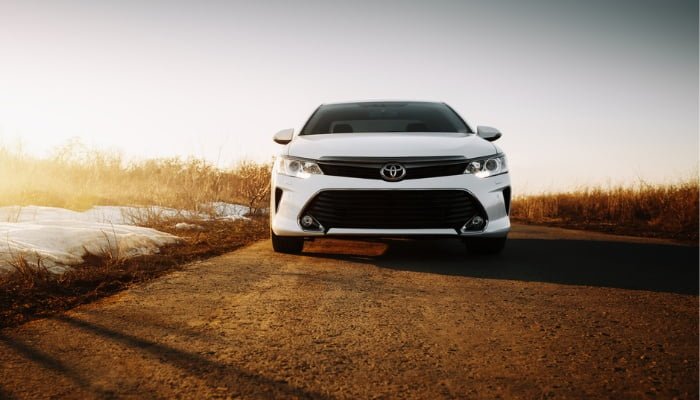 Exceptional Power
This truck is an excellent off-road vehicle with an excellent towing capacity. It can carry up to 6800 lbs and has a maximum payload of 1685 pounds. Its high-performance engine (V6) with auto transmission can carry any item with a heavyweight.
This capacity only justifies its expensive purchase price.
In fact, the Toyota brand is noted for manufacturing vehicles with high-performance engines, adding to its allure and effortless market domination.
High-Reliability Scores
Tacomas keep dominating the automotive market because of their reliability scores of over 77 out of 100. Any score below 70 is regarded as poor and below average. This score proves that Tacoma has excellent performance.
However, even though Toyotas are the most popular brand doesn't mean that they're always reliable.
Even with their excellent reliability scores, some Toyota Tacoma models had a bad reputation. Some of the 2016 and 2017 models were said to have transmission issues.
Interestingly, all those problems were resolved, and you can fully rely on them.
Asides from off-roading, Tacomas are reliable work trucks and family vehicles.
So it doesn't matter whether you buy a brand new or second-hand Toyota Tacoma. You'll still enjoy its excellent performance for a long time.
Admirable Longevity
The average lifespan is up to 200,000 miles, but a Toyota Tacoma, if maintained properly, can run over 500,000 miles with little or no issue.
Some Tacomas even exceed that mark. As a result, many people are looking to buy this truck and won't even mind buying the used one because of the value it retains and its reliability over the years.
Even now, you'll still find some older models of Toyota Tacoma on the road because of its efficiency and excellent performance.
In addition, it lasts way longer than its competitors. As weird as this may sound, a brand-new Toyota Tacoma may last till your kids become licensed drivers in 15 to 20 years.
However, that will depend on how well you take care of it.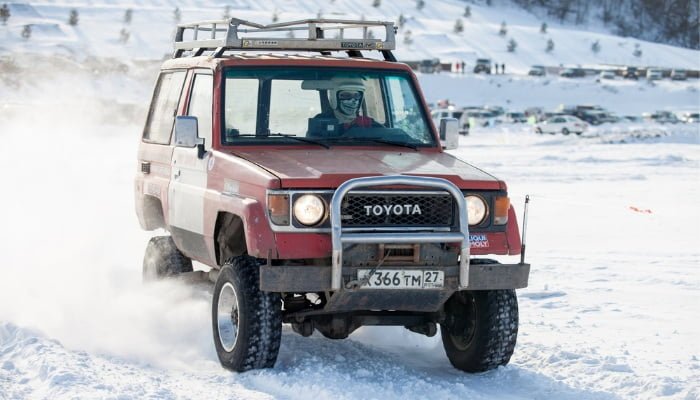 Excellent Off-Road Performance
Owners have Toyota Tacomas barely have any valid reason to question their worth. Asides from its excellent off-roading performance, it has an amazing towing capability.
Additionally, installing a smartphone communication system like Apple CarPlay or Android Auto will make it easy to manage the truck.
Most importantly, moving with a TRD Pro trim or TRD Off-road is advisable if you drive in areas with rough terrains. These shock absorbers, skid plates, and modified suspension will make the journey less rough and easier.
So if you're looking for the best, well-equipped, and rugged trucks suitable for rough terrains, the Toyota Tacoma is your best bet.
Competitive Engine and Mileage
Tacomas come with both automatic and manual 6-speed gearboxes. The higher models have the standard V8 engine, while the lower models have the V6 engine.
Research shows that the standard Toyota Tacoma engine reaches 23 miles per gallon on the interstate and 20 miles per gallon in town.
These values are similar to that of average compact pickup vehicles. For instance, vehicles with a V6 engine achieve up to 24 miles per gallon on the highway and 19 miles per gallon in the city.
Decent Interior Quality
The interior cabin of the Toyota Tacoma is exceptionally beautiful. It is filled with tough plastics but maintains high quality, which comes at a high price. Also, the bed lengths you'll need for the Tacoma vary.
So, it's unnecessary to get a bed liner since the truck beds are made of composite inner wall materials.
Additionally, a tie-down system is fitted into the bed railing and serves as the storage space. There is also a concealed compartment for storage underneath the rear seats.
FAQs
Is Toyota Tacoma Overpriced?
They are not overpriced, so you won't have to break the bank. The average price is $26,400, which is about 8% lower than the average price of other trucks in its class. In fact, Tacomas are the cheapest trucks in their class if you were to buy a brand new one.
Why are used Tacomas Costlier than New ones?
The used Toyota Tacomas are sometimes more expensive than the new models because of their declining reliability scores. Recently, Toyota decided to redesign the compact truck, making the new ones less reliable. The high consumer ratings tend to make the used Tacomas more expensive than the new ones.
Is Tacoma Insurance expensive?
The Toyota Tacoma insurance is very expensive because it's a luxury truck that costs so much money when it's new. The average yearly cost is up to $1,338 compared to other trucks that are at an average of just $1,411.
Is Toyota Tacoma worth the money?
Suppose you're looking for an efficient and reliable truck that you can drive for a long time without encountering any major issues. In that case, a new Toyota Tacoma is definitely worth settling for, notwithstanding the price. However, you'll get more value if you buy a used Tacoma of about 2 to 3 years old.
Are Toyota Tacoma Parts Expensive?
The parts are not very expensive, so they have a low maintenance cost. Plus, the Tacoma is easy to repair, and its parts can easily be found in part. Instead of spending so many bucks on the parts, you'll pay the repairer more money.
Why is Toyota Tacoma so popular?
Toyota Tacomas are popular because they are reliable, durable, and have a long-lasting lifespan. They have a wide range of features and options that make them an attractive choice for off-roading and everyday use. Additionally, their resale value is high, making them a great investment.
Final thoughts 
The Toyota Tacoma is cost-effective and has excellent off-roading and towing capabilities. Its price ranges from $26150 to $44075, depending on its trim level.
However, used Tacomas are less expensive. At this point, you shouldn't be asking why Toyota Tacomas are so expensive, considering their many features.
Rather, you should be asking, how do I get a Toyota Tacoma?