Who makes Supertech oil 2023
There are a whole lot of engine oils but Supertech Oil is one of the high-quality oil you will ever find in today's market.
Supertech Oil formulation was done to meet all of the USA's oil requirements. Its synthetic formula can protect gasoline engines during extreme temperatures.
A lot of people think that Walmart is the maker of Supertech Oil. It is although easy to assume that because Supertech Oil is exclusive to Walmart but it is nothing but a wrong assumption.
Walmart does not make Supertech Oil. If you want an answer to the question, Who makes the Supertech Official Motor Oil? Then you should read on.
Supertech, a Warren Oil Company International Oil Brand
Warren Oil Company International makes Supertech Oil amongst the lines of the other automotive products they make.
Warren produces Supertech oil and provides it as an exclusive product for Walmart, thereby making them the retail giant.
To further feed your curiosity, you can check the bottom of all genuine bottles of Supertech Oil for the Warren stamp of "WPP". The WPP is a shortened form of Warren Performance Products.
You might not until now have heard about Warren Distribution but you most likely will be familiar with their other oil products. Warren Oil Company is also known as Warren Distribution.
They provide quality products for other official motor oils of other retail outlets like Sears and Amazon.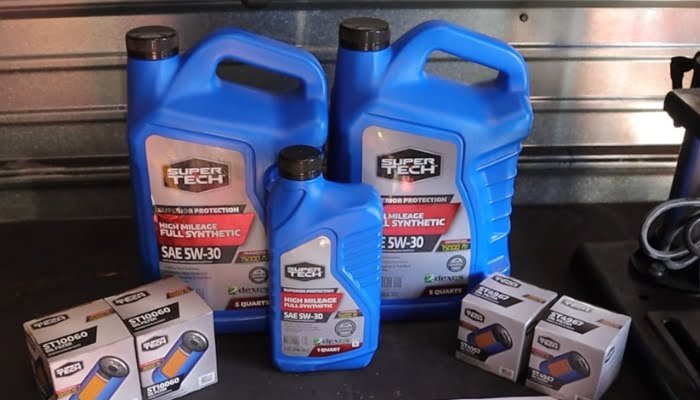 Is Supertech Oil a Good synthetic oil Brand?
Yes! Supertech Oil does not have an illustrious reputation as some brands of synthetic motor oils like Mobil 1 or Valvoline but it does not take off the fact that it is a high-quality Synthetic Oil Brand.
If you are a car owner that wants to keep your car engine safe and you are ready to invest just a little more to get a high-quality oil then you should bother less about the most prestigious official motor oil and instead choose for yourself a good product lubricant. 
More often than not, cheap oils are not usually the best choice as they can bring more harm than good.
Supertech Oil falls in the category of cost-friendly synthetic oil brands and you have the question, 'Supertech oil is cheap, is it engine safe?' come to your mind.
Supertech is only a fraction of the cost of the market-popular synthetic motor oils brand. To every rule there are exceptions, and this saying justifies the reason why Supertech Oil does not fall short of quality.
Does meeting the US oil requirement define high-quality Oil?
Yes! A lubricant that meets the US Oil requirement is a high-quality oil. Supertech Oil met and surpassed all the requirements in quality and performance as stated by the US government.
Hence, regardless of it being among one of the most economical brands, meeting the requirements keeps its position among the high-quality synthetic motor oils.
Another reason Supertech Oil is a good synthetic Oil brand is that it has been able to meet all specifications and has so become a Dexos 1-certified brand.
A Dexos 1-certified brand is the best choice for a relatively new car and since Supertech Oil is Dexos 1-certified, you will not be voiding your car warranty by using it.
Just in case you don't know, gasoline-driven engines come with minimum motor oil quality requirements and so when you use motor oils that come short of their standards, it results in you voiding your car warranty.
In your case, you are not getting a lubricant for a new car. If you own an old model car and you are considering a low-cost, reliable, and good-quality motor oil, Supertech Oil will be a perfect choice as it provides all of these and even more.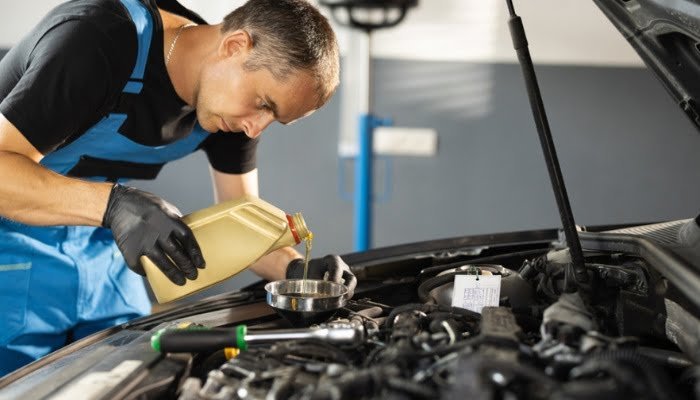 Can you Mix Supertech oil with Other synthetic oil Brands?
In case you find yourself in a situation, let's say you are on a long-distance trip and when you are still far away from your destination, you discovered that you are running low on motor oil and you have to top up to continue your journey.
In that situation, you are allowed to top up with another synthetic oil brand if you are unable to get the Supertech Motor Oil brand to prevent your gasoline engine from knocking.
However, it is strongly advised to get your motor oil changed as soon as you can. This time around using only the Supertech Oil brand.
Why should you not use mixed synthetic motor oils for your car?
Running your car with mixed synthetic motor oils is a very bad idea and you shouldn't indulge in it because each brand of motor oil contains performance additives that will react negatively with each other when mixed and this can result in a thermal breakdown of the car.
Do Brands Matter when it comes to Engine Oils?
For the proper functioning of a vehicle, engine oil plays a vital role. Your car engine can knock i.e. stop working if you either use the wrong brand or too little of the right brand.
A wrong brand of engine oil is a brand of oil that doesn't meet the minimum requirement of your car while the right brand is vice versa.
Considerable damage will be done to your car's moving components in case of any of the two situations.
So, car owners are advised to use the best quality of motor oil they can afford because brands matter when it comes to engine oils.
What is the Major difference between Supertech oil and Mobil 1?
Mobil 1 falls in the category of one of the famous motor oil. It is well-recognized and highly recommended by the big names and brands of the automotive industry.
Mobil 1 is the official oil used by the racing experts – Aston Martin Red Bull Racing Team and some other top automakers like the Bentley and Cadillac, hence it is popular among car users. 
The good news is that even though Supertech is not as highly ranked as Mobil 1, it can be used in place of Mobil 1 where it is recommended. This is because they share a couple of characteristics. They both:
Are fully synthetic motor oils.
Are Dexos 1-certified?
Meet and comply with the safety regulations and environmental standards as set by the US government.
Work well with gasoline-driven engines, either they are new or old models.
Allow fuel economy in automobiles because of its relatively wide range
The major difference between Supertech Oil and Mobil 1 is in the costs. Supertech oil has an added advantage because it is twice cheaper as Mobil 1 brand, so you will be able to save more with Supertech Oil while still providing respectable performance.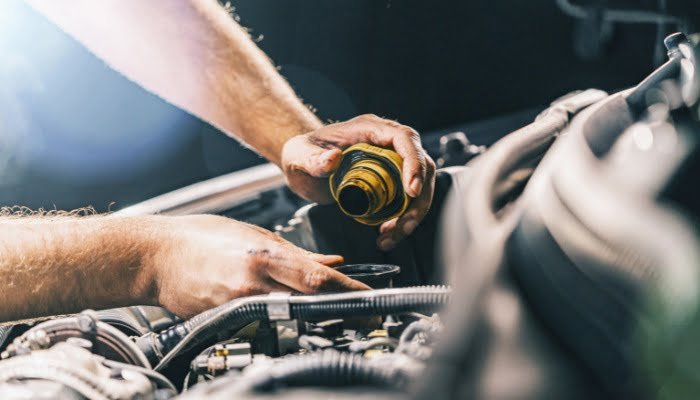 How often Should you change Supertech motor oil?
The general rule of thumb in motor oil change regardless of what brand is being used is that it should be done after it has been used for a certain period or driven for certain miles.
There is no exact figure for the frequency of change, some auto experts suggest a change of oil when the odometer reads 5000 miles. Some other ones suggest a change every 4 to 6 months.
You should however get an oil change for your car when you notice any one of the following:
A continuous blinking of the "replace oil" indicator on your dashboard.
Extremely black and almost completely opaque oil on the dipstick
Gritty feelings of Oil in the hand
A strange noise coming from the engine
Tips on changing Supertech oil
The tips below are to guide you through changing your car's engine oil at home easily with less mess.
Run your car engine for a couple of minutes to get the old engine warmed up for easy flow out of the oil pan.
Get some sawdust ready so you can sprinkle it over your garage floor in the case of an accidental oil spill for easy cleaning.
Place the Used Oil Container directly under the Oil Pan to drain the plug before loosening it.
Make use of an air compressor for even faster and easier removal of used oil out of the oil pan.
Remove the Oil filter before or after you begin to drain the oil.
Install a new oil filter after replacing the drain plug and the gasket too.
Who Makes Supertech Oil Filters
Walmart does not share the same manufacturer as the engine oil. Champion Laboratories make the blue Supertech Oil Filters.
Nowadays, the blue filters are gradually being replaced by Supertech Oil Filters with a white outer shell produced by Wix.
Final word
Despite not being a prestigious brand among racing experts and some other top automakers and also not being a fraction of the cost of high-end engine oils, Supertech Oil is still a high-quality oil.
It is a good and affordable option you should consider when your car needs a change of oil and you cannot afford the expensive top brands, like Mobil 1, Castrol, and Valvoline.
So whether you operate an old or new model of car and you need to get motor oil, Supertech Oil should readily come to mind.
Now, that you know the answer to the question, 'Who makes Supertech Oil?'. Be sure to check out the "WPP" stamp on the bottom of your Supertech Oil to confirm the genuineness of the bottle of oil.