What Years Are Ford Diesel Engines To Avoid?
The Ford Powerstroke 6.0L is the most notorious for being faulty, all the models from 2003-2007 should be avoided.
The 6.4L model from 2008, the 7.3L models from 1994 and 2001-2004, and the 6.4L models from 2011-2014 are also problematic. 
Below, you will find more about what years are Ford diesel engines to avoid and why.
Ford Diesel Engines To Avoid
The Ford Powerstroke diesel engines are very popular.
But due to some design mistakes, some years of diesel engines should be avoided. That's because they are prone to frequent failure and require constant repairs.
Let's get a basic idea about the models and what years to avoid.
| | | | |
| --- | --- | --- | --- |
| Year | Engine Capacity | Problems | Which year to buy |
| 2003-2007 | Powerstroke 6.0L | Head gasket failures, FICM failures, oil cooler, EGR cooler, EGR valve, and VGT issues | N/A |
| 2008 | Powerstroke 6.4L | DPF issues, a leaking radiator, cracked pistons, oil cooler issues, poor fuel economy, EGR cooler issue | 2010 |
| 2011-2014 | Powerstroke 6.7L | Radiator Leaks, EGR Cooler Clogged, EGT Sensor Malfunction, Turbocharger Problems, Injection Pump Problems. | 2015 and onwards |
| 1994, 2001-2004 | Powerstroke 7.3L | Failure Of The CPS, Turbocharger Up-Pipe Leaks, Noise, Fuel Filter Housing Leaks, EBPV Failure. | 1998-2000 |
Now, let's see what the problems are.
Which Ford Powerstroke 6.0L Years to Avoid?
2003- 2007 models of the Ford Powerstroke 6.0L are unanimously infamous among Ford truck users.
These models have several issues that make them the worst Ford diesel engines. The issues of these engines are-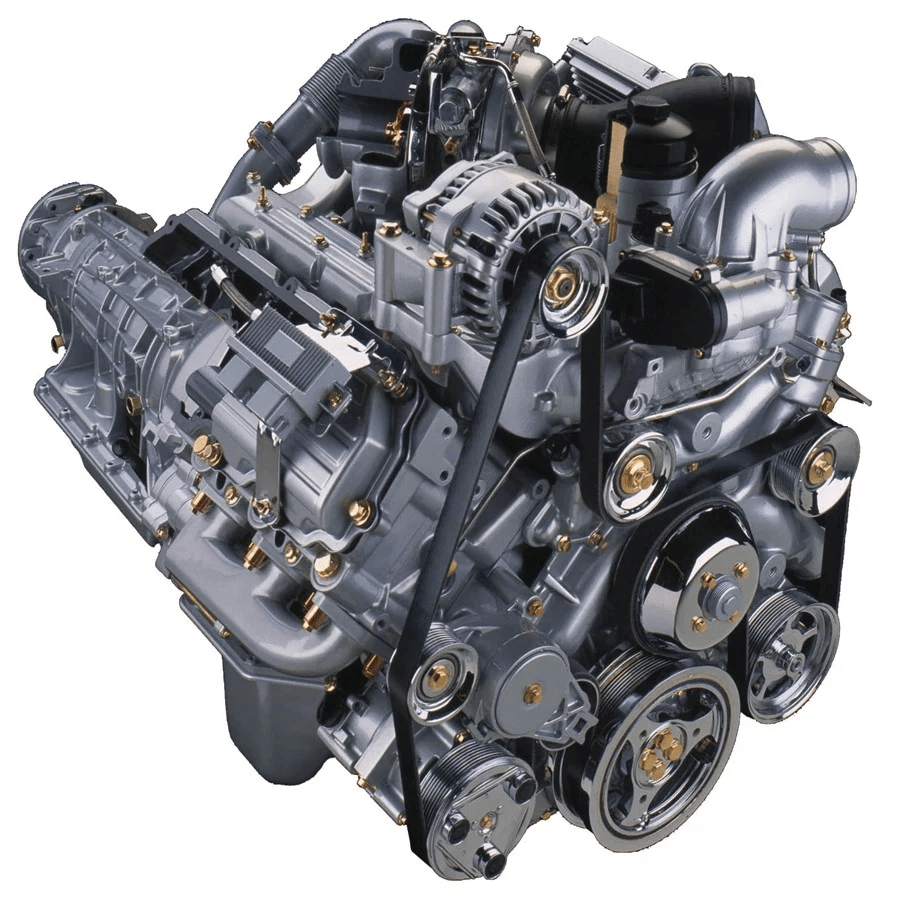 Source: Diesel IQ
Head Gasket Failures: The TTY head studs are prone to failure, causing the head gasket to fail too.
Fuel Injection Control Module Failure: Engine heat and vibration negatively impact the FICM, causing it to overheat and fail frequently.
Oil Cooler Issue: The oil cooler gets clogged with debris, reducing its efficiency and causing damage to the fuel system and EGR cooler.
EGR Cooler Issue: Less coolant flows to the EGR cooler when the oil cooler is clogged. This causes it to overheat and potentially results in head gasket failure or coolant leaks.
EGR Valve Issue: The EGR valve is vulnerable to clogging from soot, which causes poor performance and requires frequent cleaning.
VGT Issues: Soot buildup in the VGT causes it to stick open, impacting throttle body response and turbo spooling times.
Which Ford Powerstroke 6.4L Years to Avoid?
The 2008 Ford Powerstroke is the year to avoid if you want to buy a Ford 6.4L Powerstroke engine.
The owners of this truck were forced to do major repairs only after driving 65,000 miles.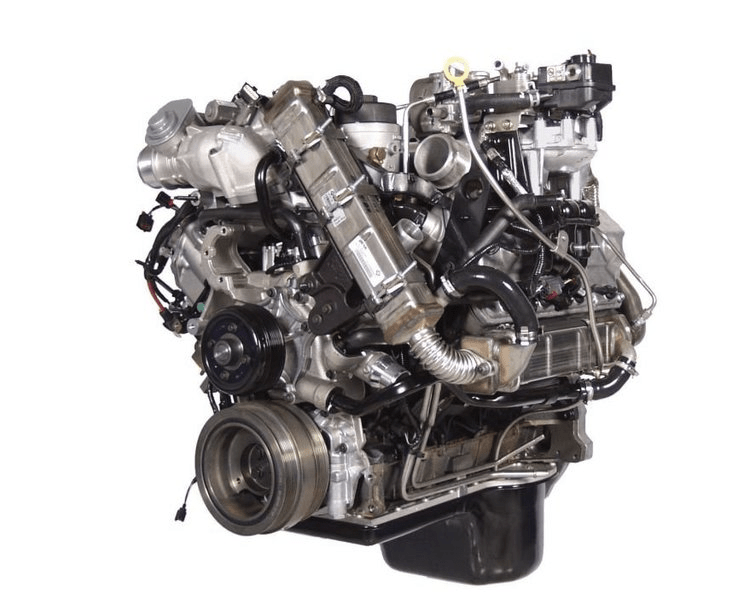 Source: Black Water Engines
The devastating problems the owners of 6.4L Powerstroke faced are-
A Leaking Radiator: Radiators in the 6.4L engine made of plastic are prone to cracking, causing coolant leaks and engine overheating.
DPF Issues: Diesel particulate filter gets clogged, decreasing engine power and performance.
Cracked Pistons: Pistons crack when the engine is pushed hard for a long time. Besides, the factory head bolts tend to break at around 600 RWHP due to a design mistake made by Ford.
Oil Cooler Issues: The oil cooler fails repeatedly, causing engine overheating, and costly replacement.
Poor Fuel Economy: The design issue causes the 6.4L engine to use more fuel in slow traffic.
EGR Cooler Issue: The EGR cooler issue from the 6.0L engine persists in the 6.4L engine.
Other than these problems, the Powerstroke owners have also reported some less common but costly problems.
Like, as the chaffing of the high-pressure oil pump wires, leaking through the front cover, acceleration issues, clogging of the fuel-water separator, etc.
If you must get a Powerstroke 6.4L engine, opt for the year 2010.
Which Ford Powerstroke 6.7L Years to Avoid?
The Powerstroke 6.7Ls were first manufactured in 2011, and now there are three generations of engine models.
The first generation (2011-2014) models had some issues that were fixed in the later generations.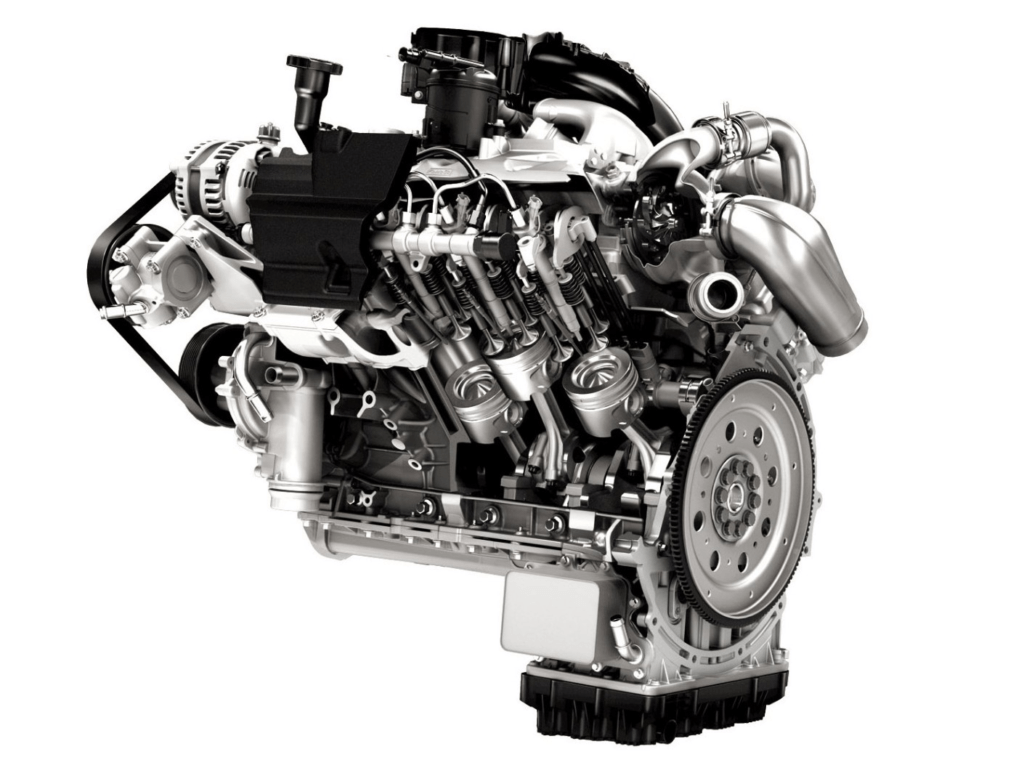 Source: Diesel Army
The common issues with the first generation were-
Radiator Leaks: The Powerstroke 6.7L has two radiators and owners often face problems with the primary one. The radiator often leaked causing the engine to overheat.
EGR Cooler Clogged: The EGR cooler in the 6.7 version exists to meet emissions standards, but it can become clogged with carbon and cause higher emissions, overheating, stalling, or engine failure.
EGT Sensor Malfunction: The 6.7 Powerstroke engine has four EGT sensors, which can fail for various reasons, including all four at once.
Turbocharger Problems: The Powerstroke 6.7L is a powerful engine with high output. But it had a weak ceramic bearing that would break too often under pressure.
Injection Pump Problems: Injection pump failure was a common problem in the first-generation 6.7 Powerstroke. It was caused by the use of the wrong injection pump, the Bosch CP4.2, which was not suitable for the engine.
Try to buy the later generations of the Ford Powerstroke 6.7L if you prefer this engine.
Which Ford Powerstroke 7.3L Years to Avoid?
This is the first ever diesel engine that Ford launched, back in 1994. Although 7.3Ls are very popular, you should avoid the 1994 and 2001-2004 models. The problems of these engine models are as follows-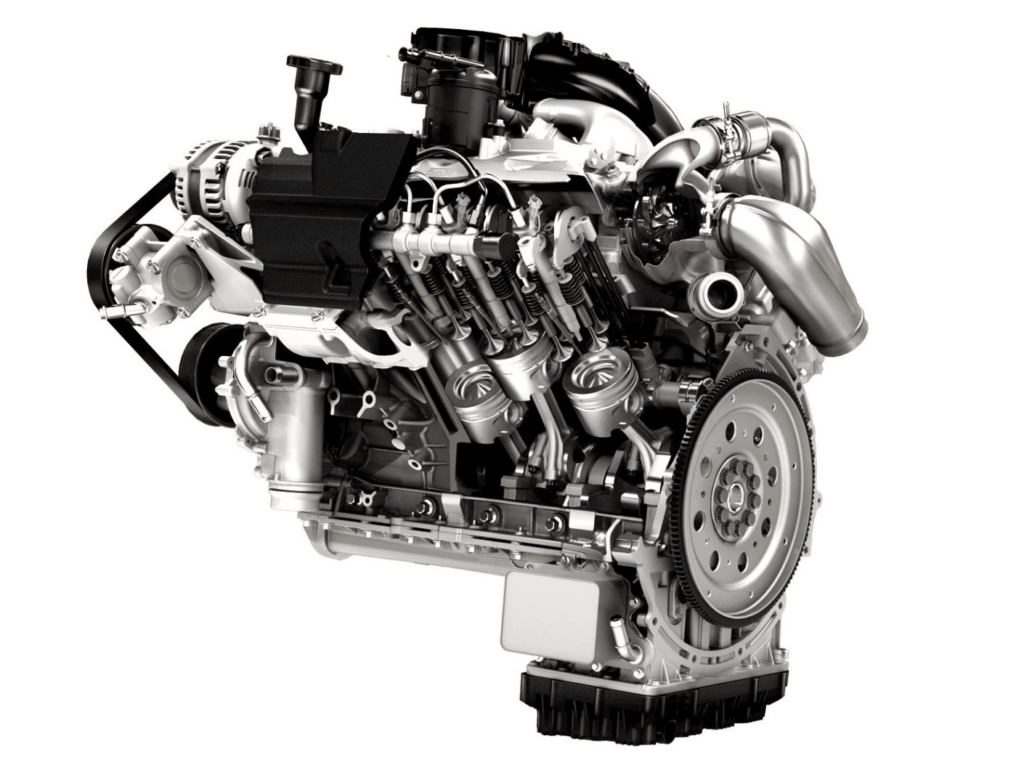 Source: Diesel IQ
Failure Of The CPS (Camshaft Position Sensor): The 7.3L Powerstroke engine had issues with the CPS. A failing CPS can cause the vehicle to not start or stall.
Turbocharger Up-Pipe Leaks: This engine experiences failure with the turbocharger up-pipe, causing a loss of boost and potentially raising exhaust gas temperature.
Noise: The 7.3L Powerstroke made an unusually loud noise, and the root cause remained unknown. However, some people speculate that the split-shot injectors were responsible for this issue.
Fuel Filter Housing Leaks: The fuel filter housing leaks due to cracks in the fuel bowl or filter housing. Most people will need to take their vehicle to a professional for repair, as it can be difficult to fix yourself.
EBPV Failure: Faulty electrical connections can cause the EBPV to malfunction. When this happens, starting the vehicle becomes difficult, and backfiring may occur, posing a potential danger to drivers.
When buying a Powerstroke 7.3L, you should go for 1998-2000 models.
Final thoughts
So, what years are Ford diesel engines to avoid? You should now know the answer to this question.
Still, we recommend you research a vehicle before purchasing.
Preferably, have a professional perform an inspection before making a purchase, especially if it is a used vehicle.