Can You Cancel Car Insurance Anytime: You Need to Know in 2023
Sometimes it's necessary to cancel your car insurance due to prevailing circumstances.  When this time comes, it's good to know how to go about it.
So, yes it's possible to cancel your auto insurance anytime. It's a straightforward process. However, it's only advisable when the reason is justifiable.
When to cancel your car insurance policy
It's important to know when to cancel your auto insurance whether you are switching insurance providers or selling the vehicle.
As a policyholder, you can begin the cancellation by calling your insurance agent and sending a cancellation request to the provider. Also, you can ask your new provider for help.
Some insurance providers charge a cancellation fee. It's advisable that if you plan on getting another car, then you need to initiate new insurance coverage with a new company before starting the cancellation process.
When you maintain insurance coverage you avoid high insurance rates or costs if you are involved in an at-fault accident because you are uninsured.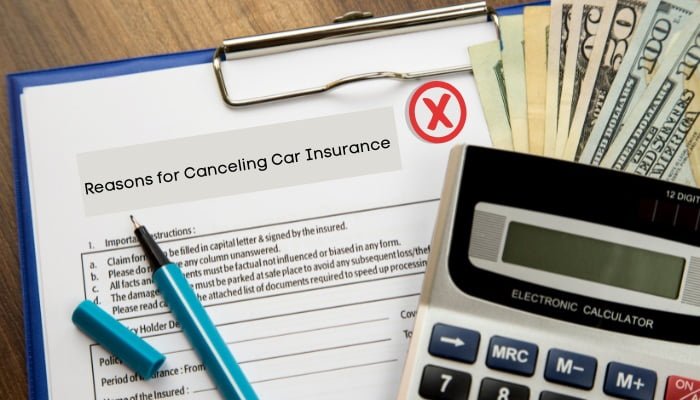 What reasons do people give when canceling car insurance?
Before your car insurance cancellation goes through, you should have a good reason. Below are some reasons that people give to cancel auto insurance.
Selling the car
Once you have decided to sell the car and have no intention of buying another one, it makes sense to cancel your insurance policy term.
You are entitled to a refund which you can claim by following the claim process.
Stolen car
In case you have lost your car through theft and lack comprehensive insurance coverage, you can opt to cancel your auto policy.
However, if you have a comprehensive cover simply place a claim request. The insurance company will pay you the insured declared value.
You have a very old car
Your car may be too old and you no longer wish to continue driving it or want to dump it. In this case, first, cancel the car insurance policy.
Lost faith in the insurance company
You no longer want to associate with the insurance company for specific or personal reasons like the insurance plans are not as attractive as those offered by a competitor.
Also, it may be because their rate of claims approval is unsatisfying. It may be too slow or delays are rampant. You can opt to cancel the insurance coverage with the said company.
Relocating to another state
Your insurer may not be offering a car insurance policy in the state you are moving to which means you must cancel your existing coverage and join another provider in that state.
You found a provider offering lower rates
It's always advisable to compare the policy quotes to get a company that gives your affordable insurance products.
Also, check the various insurance plans and whether they offer insurance discounts. You can switch providers but first, cancel the current policy. 
How do I cancel my car insurance coverage?
There is a process to follow when canceling your car insurance. First, confirm with your insurance company if a 30 days notice is required because some companies charge a penalty for mid-term cancellation.
Give the auto policy provider a cancellation notice informing them of your intention to cancel the policy or give them a cancellation notice.
The insurance company will kickstart the cancellation process.  The Process takes 7-15 days.  The insurance company will assist you through the cancellation process.
In some cases, they require policyholders to sign a document to cancel the policy. Other companies require policyholders to email them regarding the cancellation.
Consequently, some companies require a signed declaration authorizing the cancellation. After approving the cancellation, the company informs you of your due refund in a cancellation letter.
Ask for your car insurance policy certificate. You will need it to safeguard your no-claim bonus and insurance history. You also need it when applying for your new car insurance policy.
If your policy has time left, confirm the refund of unused premiums. It's important, particularly after paying premiums over one year since it's liable to a refund. Apply for a new 12-month policy cover as you cancel the old policy.
It ensures you don't face financial penalties in case of an accident resulting in personal injuries, or property damage that goes into your driving record. High-risk drivers need personal injury protection.
Also, you may pay higher premiums in a new policy and it affects your credit score rating by credit bureaus and coverage limits.
As much as you can cancel your car insurance coverage anytime, you should be prepared with the quotes and plans for the new cover you want. Most importantly, never drive without car insurance.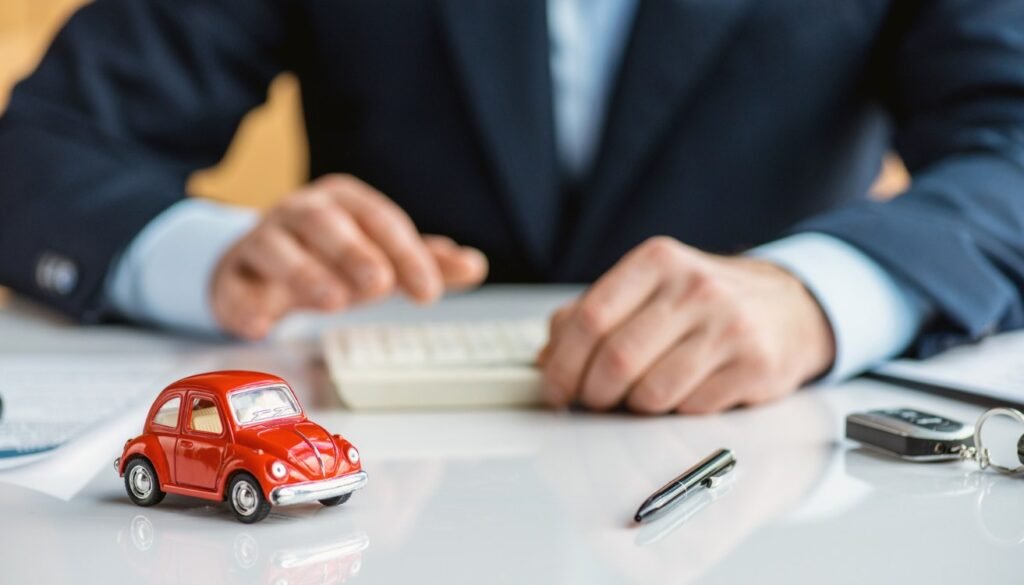 Can I cancel my car insurance without notifying the provider?
It's tempting to just stop paying the premiums or cancel your insurance without notifying your policy provider. However, you can pay extra fees or may learn that the policy is still active.
Therefore, it's advisable to notify your insurance carrier of your cancellation intention. Why?
As much as some insurance companies will cancel the policy at renewal without extra fees, most providers give automatic grace periods that extend your coverage past the policy deadline to give you ample time to settle unpaid premiums.
However, if this grace period expires without settling the unpaid premiums, then you end up paying for the extension plus nonpayment penalties.
If you are using automatic bank transfer, then the insurance provider will go on receiving payment and withdrawing from the account until you formally request policy cancellation.
Fulfill any outstanding payment early because rates change frequently. Also, settle any cancellation fee early to ensure you part ways on good terms. 
You may need that current provider in the future, so parting on good terms helps you leave a good impression.
Also, ensure you have new insurance before the current insurance expires to avoid a lapse in coverage. The new policy should take effect a day before the current insurance cancellation is official.
Key Takeaways
You can cancel your car insurance coverage anytime irrespective of the reason.
However, it's good to first inquire from the insurance provider if there are extra fees and possible consequences the action may cause.
Canceling your insurance before its renewal date entitles you to a refund for unused premiums if you are prepaid. Also, you can get a full or partial refund.
Therefore, consider your insurance needs, possible fees, and rates in the area when making this decision.