Does CarShield Really Work in 2023
The amount you spend on car repairs in the last 6 months can be well over $3000 depending on the type of repair and the part of the vehicle that was repaired.
Let's pick brake pads, the average cost to cover the repair of brake pads is around $100 – $300 per axle, both for the purchase of new brake pads and the labor cost.
The cost of repairs on vehicles can be so huge and every car owner hopes that this cost can either be subsidized or taken out.
Every car owner would prefer that his or her car never needs a repair or parts replacement. Since this can not be achieved, they would love either a subsidized repair cost or total insurance on repairs.
CarShield, being one of the most popular extended warranty companies around, claims to have plans that can cover cars up to 300,000 miles. Its extended warranty covers new and used cars.
They help in protecting car owners from the high cost of repairs. Their plans are said to be flexible as they are pocket friendly.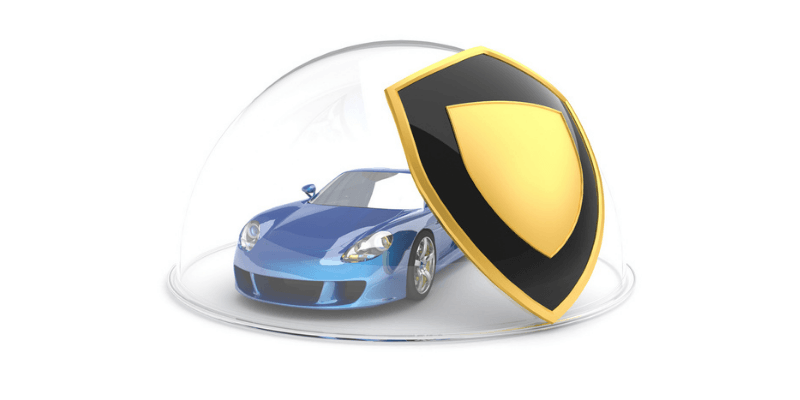 How does CarShield work?
Most car manufacturers peg the warranty on their product at around 3 years. This means that after 3 years, any repair cost on your car would be solely handled and taken care of by you.
And most car owners like you, need a longer warranty which makes you go to extended car warranty companies like CarShield.
CarShield explained in their FAQ that they are a company that does not offer an extended warranty, but rather, they are an extension of your manufacturer's warranty.
That means, where your normal manufacturer's warranty ends, or where the warranty does not cover, the CarShield service contract starts and settles.
This auto warranty provider is however not connected to vehicle dealers or any vehicle manufacturer.
CarShield offers 6 different coverage plans with low deductibles and pocket-friendly monthly or annual payment options.
Their coverage plans include specialized plans for Motorcycles, ATVs, and RVs. CarShield is said to have numerous celebrity endorsements and has been featured on several televised broadcasts like ESPN, CNN, and
TBS.
On the CarShield homepage, there is a disclaimer that says "CarShield offers car service contracts from other companies like American Auto Shield.
This simply means that they do not offer any product at all, but market vehicle service contracts on behalf of the major third-party warranty companies.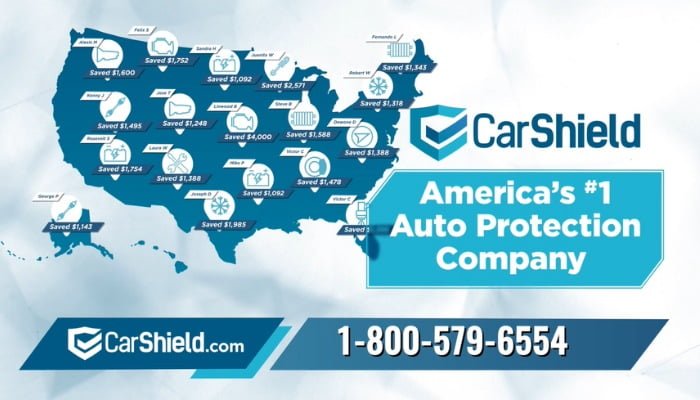 CarShield serves its clients with the services of these third-party administrators.
CarShield uses criteria like the model of the car, the make, the mileage on it, the age of the car, the current warranty coverage on the car, how the car has been used, recent mechanical issues, and most importantly your budget to prepare and determine the proper coverage plan that is suitable for you.
So, when you contact them, they determine the coverage plan, confirm it with you and then take your down payment.
CarShield averagely costs $100 – $130 depending on the type of plan that you and their customer's representative have agreed to go with.
As long as you fulfill this monthly payment, CarShield will cover your repair expenses as covered in your contract.
They claim to have partnered with financially stable administrators and deliver plans that can help you get roadside assistance 24 hours a day, 7 days a week.
They also help in towing the vehicle, allow you to choose your ASE-Certified repair facility, and help you cover rental vehicles for the period when your car is at the repair facility.
The company has been in existence since 2005 and claims to have covered over 1 million vehicles ever since its existence.
To ascertain if CarShield works, the reviews are important as they represent people's experience with the company. They inform us what to expect from the company.
On the homepage of the company's official website, the holders of the CarShield policies gave the company high rates for reliability and good Customer Service Support.
According to the company's website, if you get a car breakdown and you have a contract with CarShield.
You should contact the roadside assistance provider covered in your contract with CarShield, get your vehicle towed to a repair shop, and have the shop call CarShield and inform them of the vehicle issues.
CarShield has to authorize the repair shop to perform the repairs before the shop does. Then, you pay the deductible fee to the shop and CarShield will cover the remaining cost.
An instance where the repair shop does not need to wait for CarShield authorization before carrying out repairs is when it is an emergency after-hours.
And if this is the case, you will have to pay for the repairs and CarShield might reimburse you later.
If it takes more than 4 hours to complete the repairs on your car, you will get a rental car for the time you're without a vehicle, and get rental car reimbursement.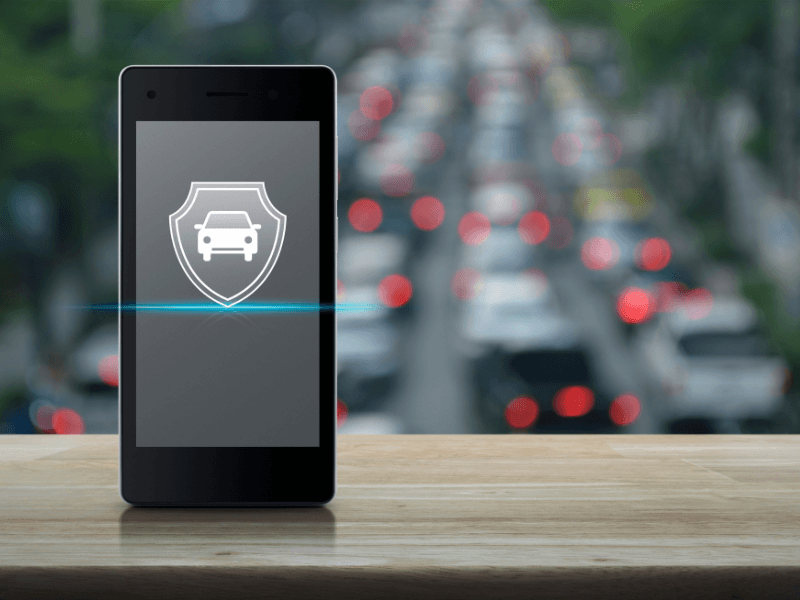 CarShield Reviews
TrustPilot.com, ConsumerAffairs.com, and TheDetroitBureau.com are one of the most established customer reviews sites around.
While TheDetroitBureau.com is a review site that is based on other reviews and people's experiences, ConsumerAffairs.com and TrustPilot.com are review sites that allow consumers to send their reviews personally and also allow the companies to reply to the reviews sent.
TrustPilot.com has a 4.0-star rating out of 5 for CarShield which means there are lots of positive reviews (66% of above 2,000 reviews) and some negative reviews (19%).
ConsumerAffairs.com has a 4.4-star rating out of 5 for CarShield.
Most of the positive ratings complimented the company on their stress-free claims and how easy they get these claims, their ease of operation, and the helpful customer service support, team.
In close contrast to the positive reviews, most of the negative reviews focused on the disappointing customer service experience that several customers have, some reviews focused on how claims are refused, and others are on how long processing claims takes and their compelling sales tactics.
Some negative feedback on TrustPilot.com said CarShield hardly covered his repairs, as he had to pay $1,200 out of the $1,400 of the total repairs cost.
Another verified customer complained that his vehicle has air conditioning issues.
CarShield told his repair shop that air conditioning is not covered under his warranty which was stated "covered" in the policy given to him.
Most of the positive reviews on TrustPilot.com had great things to say about their excellent customer service.
Some of them have not had car issues so they have not had any cause to file a claim, but they have gotten their contract and had the best customer service experience.
And to those that have filed a claim, had a smooth process.
FAQs
Does CarShield have a mileage limit?
CarShield claims they cover cars with up to 200,000 miles on them. If this claim is proven, then it is one of the highest limits available. Most providers and third-party carriers stop coverage at 150,000. The mileage of a vehicle is one of the most important indicators of the vehicle's condition. The mileage of a car is the total distance traveled by the car since the date of manufacture. To determine the mileage of your car, simply check the odometer. The age of the vehicle, the driver's habits, and driving conditions are the major factors that can affect the mileage of your vehicle.
Does the CarShield warranty cover routine car service? 
Routine servicing of your vehicle includes changing the engine oil, changing the engine oil filter, checking the spark plugs, cleaning the air filter, and properly checking the vehicle braking, and transmission systems. These services are included in the maintenance services of a vehicle and the CarShield warranty does not cover maintenance services as they are not activities of a car that you should not plan for. Every driver or car owner should always plan for routine car servicing or maintenance.
Does the CarShield warranty cover issues caused by lack of maintenance?
Routine maintenance on your car helps to keep the car in great shape and also helps to keep all the parts and systems of the car in check. Avoiding or neglecting routine maintenance of your vehicle opens you up to excessive major breakdowns and high-cost repairs. CarShield tries to avoid unnecessary claims by clients when the fault of the car is due to negligence on the part of the driver or car owner. CarShield warranty does not cover issues caused by lack of maintenance.
Why did CarShield deny my claim?
There are lots of possible reasons why your claim might have been denied. Your claim might be beyond what CarShield covers. Below are exclusions to CarShield contracts.
Repairs are done on vehicles without authorization from the contract administrator.
Modifications to the vehicle and tampering with the odometer.
Misuses of vehicles such as racing or driving off the track.
Damage caused by a lack of maintenance, an act of nature, theft, vandalism, or falling objects
Mechanical issues that existed before signing a contract with CarShield.
CarShield says there is a standard waiting period of 20 days and 500 miles before coverage can kick in. So, your contract might be new.
What is covered in the CarShield warranty policies?
According to CarShield, the highest coverage plan, the Diamond protection plan, covers everything ranging from fuel pump breakdown to engine and transmission failures, and starter issues.
The following car issue or problems are covered in the CarShield warranty Diamond protection plan
Car Engine issues.
Transmission system (faults involving clutch, driveshaft, drive axle, torque converter, transmission oil, etc.)
Difficulty in steering, which may be caused by gear issues, tie rod faults, steering wheel, or column failures.
Issues concerning Air Conditioners in the car.
Fuel Delivery System (faults involving fuel injector, pump, injector, or carburetor)
Brake System (faults in the brake pads, brake hydraulics, calipers, disc brakes, brake fluids, etc.)
Electrical issues.
Instrument Cluster.
Water Pump failures.
Radiator faults and others.
Conclusion
CarShield Reviews show lots of negativity as well as positive ones. CarShield, in my opinion, works well, though they might have a bad customer service team, some customer service representatives can be good and their professionalism in dealing with clients is top-notch.
Regardless of the reviews, one needs to be cautious about CarShield as they seem not to be trustworthy when the repair cost they are meant to cover are high.
But they are seen to cover costs when the cost of repairs is relatively low.
And they have high cases of CarShield rejecting and denying lots and lots of claims.
So, I'll say read your contract very well, and know what you're getting into before buying any coverage plan with CarShield.