How to disable Onguard Collision Safety System
An onguard collision safety system is an example of an advanced driver assistance system. Are you wondering what an advanced driver assistance system is?
Not to worry, by the time you are done reading the article you would have found out what it is in relation to an Onguard Collision Safety System.
With it functioning as a driver control, you might soon begin to feel like you are too dependent on the assistance system and begin to desire to get your vehicle controlled on your own. 
In situations when you like to take charge of your vehicle, all you will need to do is to disable the onguard collision safety system. Read on to find out the step-by-step guide to disabling an Onguard Collision safety system.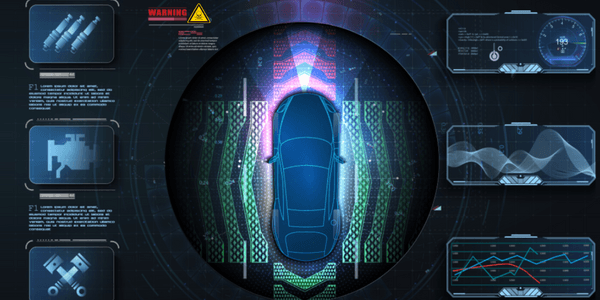 How to do Advanced Driver Assistance Systems Work?
As an intelligent system, they are located in the vehicle to assist your driving in a lot of ways. From providing important and useful information about traffic closure situations to judging the vehicle's driver distraction and fatigue level.
These intelligent systems can completely take over the driver's control of the car, assessing and giving suggestions as to how to control the vehicle.
It could be from a passive safety system switch to an active safety system if it sees the need for it, like if it assesses the driver's distraction level to be high.
Examples of active safety systems are adaptive cruise control, an anti-lock system, error codes and fault codes generator, and an onguard safety collision system that allows automatic brake application due to its ABS brake pedal pressure sensor.
A collision safety system comes with a beam radar that allows it to smell trouble and act to stop or to reduce it.
In the case of a pending accident, it will either completely prevent an accident from happening or reduce the impact of the accident while reducing the damage that will be caused to your vehicle. 
Don't be surprised, the intelligent protective system can detect a stationary object on your path. By providing you with a distance alert, it allows you to drive at a safe following distance.
In other words, a collision safety system will provide you with collision alerts, active braking, and collision relief. 
Collision Alert
Before you end up smashing your beautiful vehicle and causing damage to either yourself or your ride or even both you and your vehicle, check out for the collision alerts.
It could come in different forms depending on the model of your vehicle. It could be an audible warning signal or a visual warning system.
The onguard collision safety system will do this much for you, giving you collision alerts when it assesses and infers a possible accident.
Adaptive Cruise Control
With the aid of an active braking system, this feature of the collision safety system sees to it that you maintain a safe speed while driving.
For example, if you are driving at some miles per hour and suddenly the vehicle ahead of you slows down.
The adaptive cruise control with the aid of its built-in braking system will immediately on its own slow down your vehicle so as to prevent it from hitting the vehicle. A rear-end collision will be curbed too.
As soon as it notices a clear road, it automatically switches back to an ideal speed without waiting for you to use the steering wheel.
Also, imagine drifting from your lane while driving, the adaptive cruise control with its lane departure warning system will automatically come to play and prevent your vehicle from colliding and crashing into another vehicle.
Now that you know how an onguard collision safety system works, you know how much of an advantage it is for you. For a beginner driver, it is totally fine to depend on the control of this safety system.
On the other hand, if you have mastered the act of driving so well and all you desire is disabling the onguard collision safety system. The step-by-step guide to disabling it is highlighted below. Find out how.
How to Disable the Onguard Collision Safety System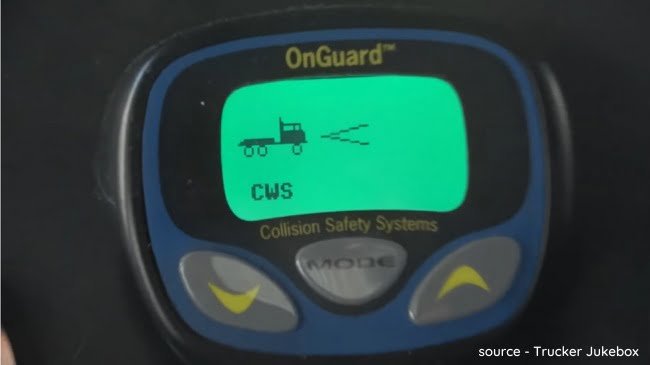 The feeling of confidence as a driver to handle your vehicle perfectly on the road is one reason to want to disable the safety system.
Another reason people consider this is if it is not working properly and instead of helping out with driving control, it alters it.
Disabling the onguard collision system automatically disables your adaptive cruise control, keep that in mind.
Except you are planning to take your vehicle down to a service center for the disabling purpose, you should take each of the steps below seriously.
Step 1 – Turn Off the Ignition Key and Disconnect the Battery
Very easy step to carry out but a lot of people miss out on the step, forgetting to switch off their ignition switch and disconnecting the battery.
So putting this as the first step is to help you remember to carry out the switching off and the disconnecting process. 
Forgetting to do any of the two could result in some major damage to the power distribution center at the front.
Step 2 – Get the location of the Power Distribution Center
Once the source of power i.e. the battery has been disconnected, the next thing to do is to find where the power distribution center is located in the vehicle.
Below is a hint to relieve you of the stress in locating the PDC especially if you have no idea at all as to its possible location. 
The PDC can be found under the driver's window inside the compartment on the front left. 
The front of the PDC is a plastic box, all black mounted with the aid of two thumbscrews on the back wall of the compartment. Move on to step 3 as soon as you find the PDC.
Step 3 – Remove the PDC Fuse
Immediately you locate the right PDC fuse, go ahead to remove the fuse. Properly put on the PDC cover after the fuse has been removed and make sure to tightly turn the two thumbscrews.
When you are sure that your PDC is well-tightened with the screws, undo each of the steps above. Connect the battery switches to turn the battery back on and restore power to your vehicle by turning the ignition key on.
At the end of this step, you have successfully disabled the onguard collision safety system of your vehicle and you can now take full charge of your car.
You should keep the disconnected fuse from the PDC in a safe place just in case you change your mind and decide to fix the safety system back into your vehicle.
Final Words
All of the steps highlighted above will make it easy for you to perfectly disable your vehicle's onguard collision safety system whenever the need arises. Easy you say? Yes! Easy we agree.
Whichever way you like your car to be controlled – by you or by the advanced driver assistance systems or for whatsoever reason, just make sure to enjoy driving your vehicle.